First Anna is a church dedicated to the worship and service of Jesus Christ. Our desire is to perform the responsibilities of the church by exhorting the believer and by proclaiming the Gospel of Jesus. We seek to follow Christ's example by meeting the physical and spiritual needs of our community.
Want to know more about our upcoming events? click on the dates below or visit the events section on our Facebook page to stay updated on all Current events!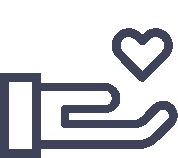 "Each one must give as he has decided in his heart, not reluctantly or under compulsion, for God loves a cheerful giver."
213 W. 2nd St.
Anna, Tx. 75409
Find us @FIRSTANNACONNECT